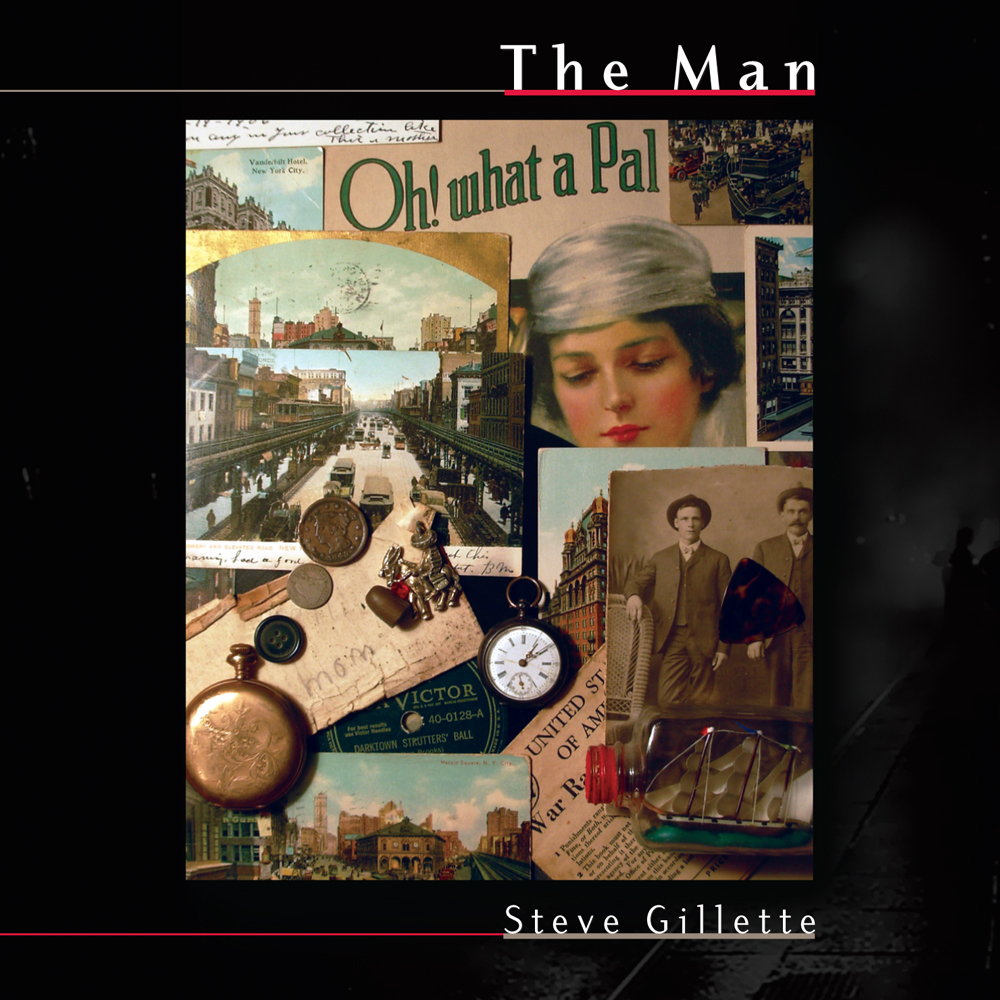 Midway between Huckleberry Finn and Holden Caulfield, Danny Murrow confronts coming of age in the early days of the jazz era. From battered street-waif to celebrated guitar savant our hero endures and abides in "The Man," newly released by Steve Gillette and Compass Rose Music.
Assisted by a miraculous aggregation of masterful musicians on some newly-roasted chestnuts and a handful of inspired originals, the CD draws from the realms of roots-jazz, folk, and blues; romance and boogie woogie in a time of prohibition.
Reviews are starting to come in words like, "Inspired!," "Amazing!," "Five out of Five Stars!" but enough of that, take a listen and see for yourself.
CD Now Available
Listen to the first 4 tracks by clicking on the track titles:
In this first track we meet our hero, Danny Murrow and hear a little bit about his world.  Danny is lucky to be adopted by a musical family . . .
Danny comes out of his shell and discovers the guitar.
The boys meet Samuel Clemens.
Johnny falls in love.