Bill Shontz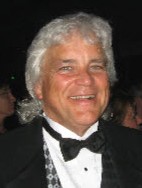 Bill Shontz, a former music professor at The University of Illinois, The Ohio State University, Muskingum College and Bluffton College, is trained in classical clarinet and received a Master's Degree in flute, clarinet, saxophone and recorder from The Ohio State University. He was Solo Clarinet with The Ohio State University Orchestra and Concert Band and with the University of Illinois Orchestra and Wind Ensemble. He has also performed with big bands and jazz ensembles. As one critic lauded, "He is a Master of Woodwinds."
For twenty years Bill was one half of the Nationally acclaimed duo, RosenShontz and has entertained millions of children and their parents throughout the country with his imaginative and witty style of music and humor.
Bill has ten award-winning albums that have sold over 700,000 copies, and have won over 25 National Awards. He has three  videos to his credit, one of which was nominated for an Emmy.
Bill's first solo album, "Animal Tales", was acclaimed by Billboard Magazine as "…the best new kid's release of 1993…"  "Animal Tales" has won the 1993 Parent's Choice – "Gold Award", 1993 National Parenting Publications Award (NAPPA) – "Gold Award", 1993 Film Advisory Board's – "Award of Excellence", American Library Association Award, Parents' Magazine – Parents' Prize 1993 -"The Best in Kids' Entertainment", and 2000 Children's Web award for ages 7-12 in the category "Classic Children's Album" (voted on by kids).
Bill's recording, "Teddy Bear's Greatest Hits" won the 1998 Parent's Choice Gold Award for excellence in children's entertainment, the NAPPA Gold Award, and the 1998 Children's Music Web Awards in the category: Best Music for Young Children.
"The Day I Read A Book", is designed to encourage children and families in their love of books and reading, and has won the 1999 Parent's Choice Silver Award.
Bill is a spokesperson for the environmental groups EARTHWATCH and Green Up Vermont. He is also on the roster of Vermont Council on the Arts, New England Foundation for the Arts and Meet the Composer, which frequently provide funding grants for sponsors.