David Jackson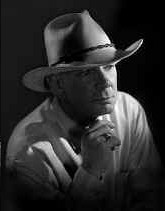 David Jackson, bass player extraordinaire, is much in demand as a studio musician and voice-over artist. He is known for his infectious enthusiasm and humor and has wowed audiences across the country with his prowess and versatility on bass, piano and accordion.
He was bassist in LA's Hearts and Flowers, which also featured singer/ songwriters Larry Murray and Rick Cunha and guitarist Bernie Leadon. Leadon and Jackson joined the first version of Dillard & Clark in 1968 and stayed with the group until Clark left in late 1969. On their second LP, he played not only guitar but also piano and cello.
In 1996 Dave was honored by the California Country Music Association as Best Instrumentalist. He has played and sung with luminaries such as Kenny Rogers, Hoyt Axton, Cher, Jackson Browne and Dwight Yoakum, to name a few. His true love is music and poetry about the West.  Now touring and recording with the trio, New West, he brings abundant experience and heart to this sweet singin' trio.